Introduction
This guide does exactly what it says on the tin: tells you everything you need to know about finding and living in a London apartment.
After reading this guide you'll know what to expect from living in London, what to look for when apartment hunting in London, the different types of apartment available, and much, much more.
Here's what you'll find inside -
Moving to London: What to expect
Apartment hunting in London: What to expect
The different types of London apartments for rent
How to know you've found the right place
Getting the most from your London apartment
So, you're ready to move to London?
Moving to London is one of the most exciting life decisions you can make. Living here, you're tapping into so much culture and such rich excitement. It's hard to imagine it being anything other than life-changing.
But at the same time, it's hugely daunting! Where do you even begin to look in such and vast and varied city like this?
Thankfully, we've got your back. We're situated in the heart of the capital and have a wealth of experience in helping people to settle into their new lives in London.
This guide distils down some of the best information we've gathered over the years. We've designed it to help you find the right place to live and to get the most out of living in London once you're here.
So, without further ado...
Living in London: What to expect
No doubt you've already got an idea of what living in London will be like. After all, the city features in films and TV shows worldwide, so everyone has a rich mental picture of the place.
Let us lend your vision some clarity, though. London is a beautiful megalopolis with so many faces that no preconceived picture can really capture it properly. And just like Paris Syndrome, some people end up feeling a little short-changed when the London they find doesn't match the London they imagined.
Here's what you need to know.
London is ONE of the world's best cities
There's no arguing this point. We have thousands of years of culture blended perfectly with cutting-edge modernity, often within a few steps of each other. All the world's cultures meet here, and the result is an exciting, fascinating, and deeply rewarding city.
London can be expensive!
Such a wealthy culture comes with a hefty price tag, and it's easy to spend more than you expected here. On the other hand, there are plenty of cheap and even free things to do for people who put in the research. Resist the urge to splurge, avoid the tourist traps, and you'll be good to go.
There is SO MUCH to see and do
You can live in London your entire life and barely scratch the surface of what the city has to offer. Pace yourself and follow your interests and you're guaranteed to find something memorable.
Some areas aren't as exciting as others
This is true anywhere, but it's the thing that catches people off guard. Not all of London is historical and cultural. It's a city where people live - millions of them - so much of it is hustle and bustle.
There are shady areas
You'll find pickpockets and scammers in this city, unfortunately. They're renowned for ruining people's visits, but vigilance and care can help you avoid them. Always keep an eye on your valuables and keep your wits about you, and chances are you won't have your London illusion shattered.
Finding an apartment in London
If you're reading this guide as part of your research into moving to London, this section is tailor-made for you. We're going to run you through some crucial aspects of finding an apartment in London, to make sure you find somewhere that -
You like
You can feel at home
Provides a base for your exploration of the city
Ticks all of the boxes you want ticked
At its core, finding an apartment in London isn't that much different from doing it anywhere else. You look in the areas you're interested in, find a few places in your budget, view as many as you can, and pick your favourite.
But there are a few things to bear in mind when apartment hunting in London. Here's what you need to do -
Make a list of the areas you're interested in living in
Let's start simple. By definition, no one wants to live in an area they don't want to live in. So make a list of areas you're not interested in first, then start putting together a list of neighbourhoods that tickle your fancy.
London has a neighbourhood for every taste. There's the Bohemian, in Ladbroke Grove or Camden for example. There are business-oriented places with excellent commutes to work hubs, like Canada Water. There are high-end homes surrounded by parks, and there are high-rise flats overlooking phenomenal skylines.
Narrowing down the places you're interested in puts you in the best stead for finding the right apartment. After all - no one has the capacity to view potentials all over the city!
Make a list of the best London property sites to start your research
There are thousands of letting agencies in London, catered to any budget and buyer type. Finding a handful of websites that align with your needs is the best place to start.
Pretty much every letting site nowadays has filters where you can plug in your preferences, and most will refer your query through to an agent who'll be in touch via email or phone to understand your needs and help you find the right place to live.
Make a list of your must-have apartment features
There are millions of properties in this city, and at least a handful of them will align exactly with what you're looking for. So you can afford to be fussy. Just make sure you're being fussy on the dealbreaker areas, and not compromising what you really want.
Jot down things you simply must-have in your apartment, whether it's as simple as "washer dryer access" or as elaborate as "hot tub and spa available". Knowing what you want helps to focus your search, and gives letting agents more to work with.
Set a budget
Rent in London varies wildly depending on the area, the apartment size, and myriad other factors. This step is another way to narrow down your options and to help your apartment search to go as quickly and smoothly as possible.
If your initial budget doesn't end up aligning with the type of apartment you want to live, this is a good cue to either look elsewhere, reign in your requirements, or attempt to find another agent.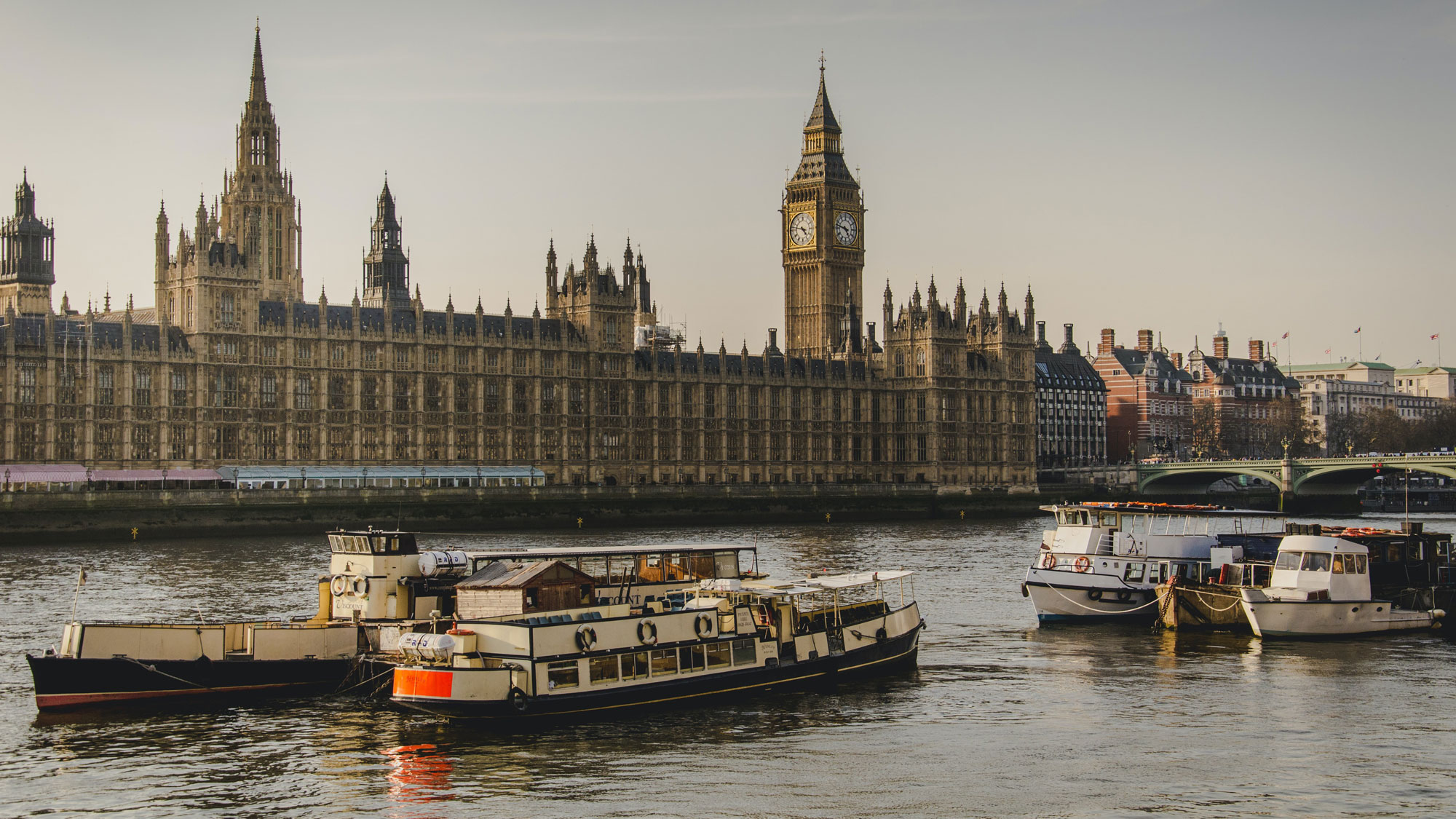 What are the different types of apartment on the market?
London has a lot of different properties available - we're sure we've hammered that point home by now. Within this enormous breadth, however, you'll come across the same few apartment types in the majority of cases. We're going to introduce these now, even though they're fairly self-explanatory, just to give you the best possible amount of information to work with.
Studio apartments in London
Google "what is a studio apartment" and you'll be met with some variation on the theme of "a single room with everything you need to live". Put simply, studio apartments combine bedroom, kitchen, and living space into one efficient and compact space. They're perfect for people with few belongings and a relatively small life footprint, and usually for people who plan to spend a lot of time out and about.
Studio apartments don't have to be small, though. The first image that comes to mind may be a tiny room with the furniture packed in as tightly as possible, but in reality, many studios are spacious and airy. They're great as a base for people looking to lose themselves in a new city, and a great way to free up some of your budget for exploration and activities.
Studio apartments also go by a lot of other names. You may see them called self-contained apartments, bedsits, bachelor apartments, or efficiency apartments.
Monthly rent for a studio can be anywhere from £600 to over £2200, depending on the area.
One-bed apartments in London
No prizes for guessing what distinguishes a one-bed apartment from the other types. That's right: It has one bedroom. Differentiating apartments by the number of bedrooms is standard practice in most places. After all, this is the first thing most people look for and, because the amount of rooms usually reflects their family arrangements, it's often a dealbreaker.
One-bed apartments are fantastic for individuals, or for couples who share a bed. They're not ideal for two colleagues, friends, or other roomies who want to sleep separately, as outside the bedroom there's usually only a living space, a kitchen, and a bathroom. They're not great for families with - or planning to have - kids, either.
Beyond the bedroom you may find a combined kitchen-living space or, in the larger one-beds, they may be two separate rooms.
A one-bed will cost you anywhere from £800 to over £2500 depending on the area.
Two-bed apartments in London
If you're looking for an apartment with two bedrooms, then guess what? This is the one for you.
Two-bed apartments are bigger than studios and one-beds, and make a great option for friends, colleagues, roomies, or small families. With two private bedrooms, nobody has to feel like their space is compromised, and nobody has to share if they don't fancy it.
Most two-bed apartments have a separate kitchen and living spaces, or at least a larger space allocated for a combination living room diner. It's hard to be specific on what exactly to expect from a two-bed apartment in terms of size and configuration because, as with any apartments in London, this will be determined by the area, the property type, and many other factors.
Expect to pay at least £1000 per month for a two-bed, with the upper rent bracket exceeding £5000 in high-end areas.
Three-bed apartments in London
A three-bed apartment is the big Kahuna of London rentals. Three distinct, separate bedrooms, and most likely a large living space to match, with at least a couple of bathrooms. Although again, the exact size and configuration will depend on the area, your budget, and other factors.
Three-bed apartments are fantastic for families, as they can comfortably accommodate a two-by-three family. It's not just family-living, however: Often you'll find groups of friends, students, or young professionals sharing a three-bed as a way to meet friends and make their rent spend go further.
You'll be hard-pressed to find a three-bed apartment for less than £1500 in London, and the upper end of the price bracket varies so wildly that we're loathed to include a number here in fear of setting misleading expectations.
At Dolphin Square, we offer all four types!
At Dolphin Square, our portfolio includes studios, and one-, two- and three-bed apartments. And what better place to live - in the heart of London's Pimlico neighbourhood, on the bank of the Thames and just a stone's throw from some of the most famous areas of the city.
We're able to give much more accurate prices for these as well, as you might expect. Hopefully, the weekly prices below give better insight into the question "how much is rent in London" -
Our studios start from £295
Our one-beds start from £370
Our two-beds start from £450
Our three-beds start from £675
Find out more about our London apartments to rent here.

How to know you've found the perfect apartment
When you're caught up in the excitement of viewing apartments, it can be hard to know when to stop. The pursuit of perfection can overshadow acceptance of something you like, and this process sees many people growing dejected and disheartened.
Earlier we advised on making a list of must-haves. Referring back to this after each viewing is a good way of checking whether that apartment ticks your boxes.
Here are a few more things to bear in mind -
Full kitchen or kitchenette? Some smaller apartments only offer the latter, and if you're a foodie, you may struggle to manage with limited space and appliances.
How many bedrooms? Does the number fit with your future plans, as well as your current status? This is especially relevant if you're planning to start a family.
How many bathrooms? It's easy to talk ourselves into thinking we'll "make do" with one bathroom between six people. Maybe some form of rota… But in reality, it's better to have a comfortable amount for everybody to use without pressure.
How secure is it? Living in an apartment complex carries security benefits compared to a standalone house, although the level of security will vary between places. Are you happy with the security offered at yours?
Any concierge? Some complexes have on-site staff to help with queries and greet you when you come home. Is this something you want, or can you do without?
What amenities are there? Some people can make do without things like a pool, a gym, a social space, a shop on-site. Others can't imagine life without it. Make sure the amenities in and near your apartment satisfy your needs.
Any outdoor space? Many London apartments have no outdoor space of their own. If you like to get some hearty breaths of fresh air each morning, bear this in mind.
What about parking? Driving in London is an ordeal all of its own, but some people consider it a dealbreaker. If you're planning on owning a car in the capital, we highly recommend finding an apartment with a parking space.
Remember - all of the factors above are important, but don't let perfect be the enemy of good. Figure out what the right apartment looks like for you, and aim for that.

How to navigate London from your apartment doorstep?
We probably don't need to tell you this, but London is big. Like really, really big. It often catches visitors off guard when they realise the true scale of our heaving metropolis, and you really don't want to have this realisation when you pull up the directions from your apartment to your office for the first time.
There are two crucial things to consider in this regard.
What are the transport links like?
The London Underground is a jewel in the crown of our city. It transports millions of passengers around the city each day, and there are stations scattered all over.
That said, it still takes time to get from A to B. And some lines and stations are way, way busier than others. We recommend living near a tube station and, where possible, ensuring it's not one of the busiest hubs. It'll make your life so much less hectic! Dolphin Square is situated near Pimlico, a station on the Victoria Line that's nowhere near as busy as Victoria itself, despite only being around the corner.
Also bear in mind the buses, taxis, rental bikes, boat services, and myriad other ways to navigate London. If you can't find an apartment near a tube station, at least try to ensure that you're near to other viable transport links.
What's on your doorstep?
The neighbourhood you choose to live in will define your experience of living in London, there's no two ways about it. In a city with so much culture and history, it makes sense to put yourself as close to it as possible. Somewhere exciting and engaging that will captivate your interest every time you step out of your front door, letting you fully appreciate the peace and quiet that your London apartment represents.
And you don't have to live right in the heart of a tourist hotspot to experience that. In fact, we'd advise the opposite! The best neighbourhoods in London are the places where people live. The high streets, bustling back alleys, the parks.
Finding a neighbourhood close to the tourist hubs but distinct enough to be interesting of their own accord is the sweet spot you're looking for, and guess what? Pimlico ticks this box. We're a few minutes away from Westminster Abbey, Trafalgar Square, the Houses of Parliament, and Buckingham Palace. But at the same time, we've got a distinct local feel with plenty of inviting cafes, shops, and restaurants.
Step forth and enjoy
We hope this guide has been useful. We've written it to give people planning to move to London as much information as possible in helping to find the right place to live. Because let's face it - you're going to spend a lot of time in and around your London apartment, so it makes sense to get it right.
This guide has covered what to expect when living in London, things to keep in mind when apartment hunting, the different types of apartment available, and much more.
In terms of next steps, we highly recommend checking out our London apartments to let. Why not familiarise yourself with our amenities, too? We put a lot of pride in our apartments, and we'd love to show you around.